Shopping Cart
Your Cart is Empty
There was an error with PayPal
Click here to try again
Thank you for your business!
You should be receiving an order confirmation from Paypal shortly.
Exit Shopping Cart
Where we never compromise on taste or quality!
Check us out for spices, gift baskets, cookbooks and more!
| | |
| --- | --- |
| Posted on May 27, 2014 at 9:40 AM | |
Did you grow up on these?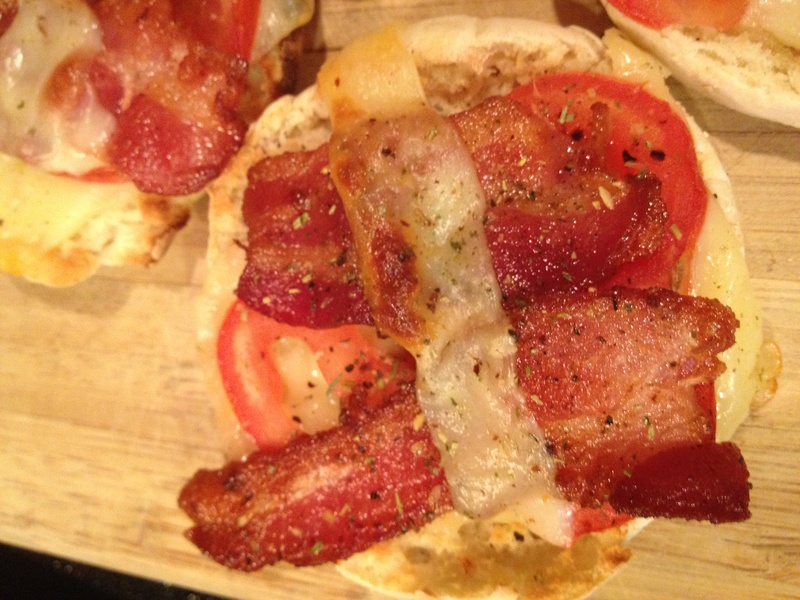 I remember my nana used to make these all the time, which transferred into my mom making them and now me! I of course make them on Gluten free English Muffins! They are so simple to make and absolutely delicious! I remember the smells of bacon wafting throughout the house, followed by some oregano and we just knew it was American pizza night!
All you need is: Gluten free English muffins (or regular if you are not GF)
24 slices of ripe Tomato
18 slices of American Cheese
24 slices of bacon cut in half
All you do is separate the muffins so that you have two pieces. Then toast either in oven or broiler the English muffins and set aside. (Don't skip this step or they do not come out right). In a frying pan or however you make bacon, crisp up your bacon. If you use the already cooked kind that you heat in microwave, double the bacon because they are so thin. To be honest frying it almost crispy on the stove is best. These will cook again in the broiler to cook the bacon a little less than "Done". Set aside. Preheat oven to 425*.
Now you can make your assembly line. On a sheet try line up the muffins cut side up. You should have 24 muffin pieces since the muffins were cut in half. Place a piece of cheese first on each muffin, a slice of tomato, and sprinkle each with a pinch of the oregano or Italian spice. Then crisscross two slices of bacon. You will now have extra cheese; I slice in half and top the bacon with the slice of cheese- it acts like glue to keep everything together!
Pop in the oven until the cheese melts and gets a little brown, make take about 5-10 minutes so don't go too far, it can happen fast! Serve
This was always one of those dishes that we had no idea what to make, and we didn't feel like making a big meal. It just says home to me! What is great is the kids can help make them and assemble them - which mine LOVE to do! Great for kid parties although not all kids like the tomato slices. Even as a kid I would peel off the tomato when it was done and eat the cheese and bacon!
Please let me know if you make them and what you think! This is a tradition in my house... simple and delicious!
Categories: All Recipes, Main Dishes
/