Shopping Cart
Your Cart is Empty
There was an error with PayPal
Click here to try again
Thank you for your business!
You should be receiving an order confirmation from Paypal shortly.
Exit Shopping Cart
Where we never compromise on taste or quality!
Check us out for spices, gift baskets, cookbooks and more!
| | |
| --- | --- |
| Posted on August 5, 2014 at 9:50 PM | |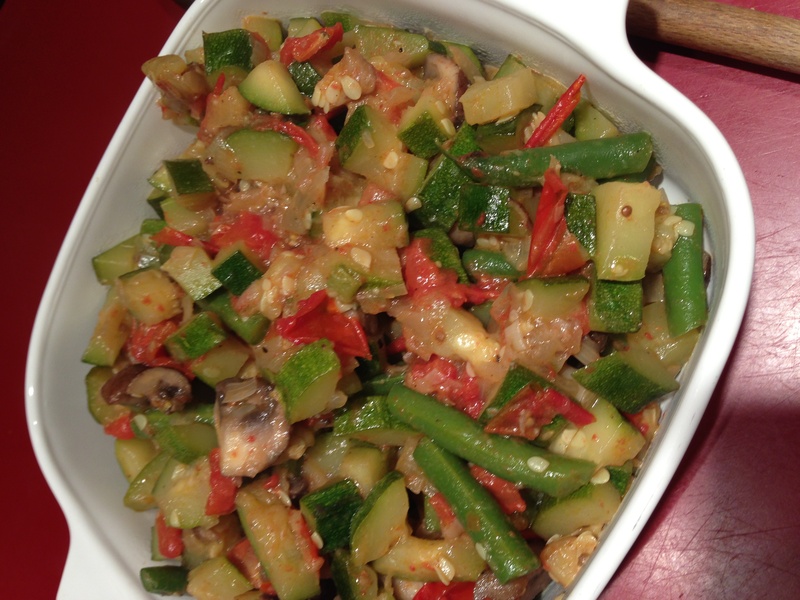 What do you do with all of your garden finds? I don't know about you but my garden is always producing tons of zucchini. I swear it is the only veggie you can't kill that will just keep producing! Lucky for us we love it and really can't complain. There are so many things to do with zucchini, from soups, salads, stews, sauté, stuffing and stir fry- those are just the S's :O).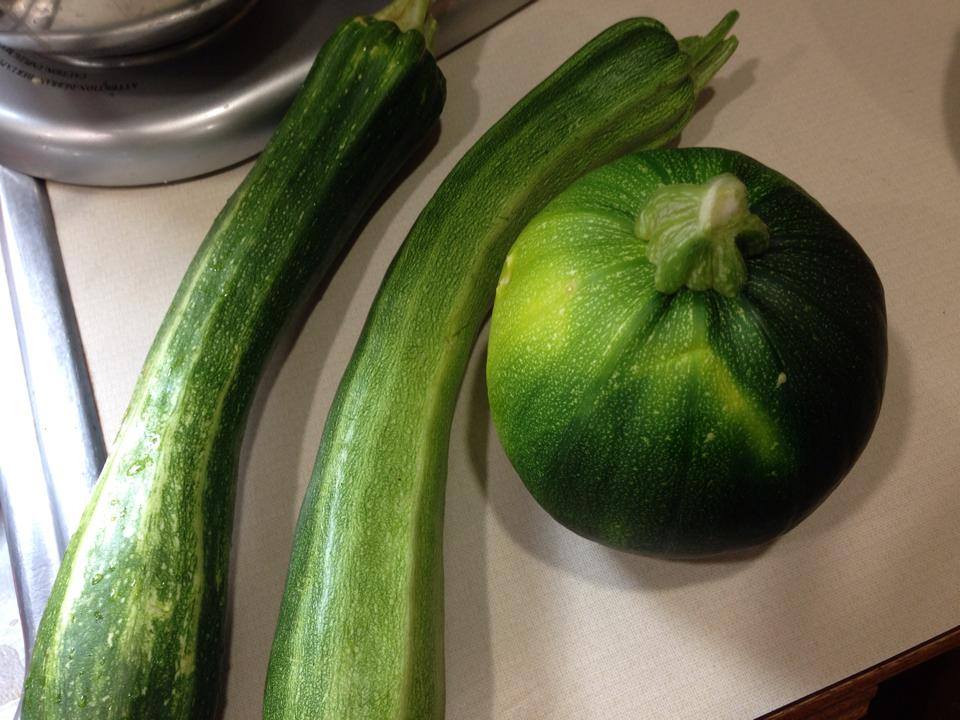 With my "oops I forgot to check the garden" giant zucchini variety (you've seen this right, if you forget or don't see them they grown to obscene sizes) I use those to bake bread, fried, chips, veggie cakes or pancakes etc.
Luckily for me my kids love it too and my daughter (she is 7) can make her own ratatouille. She memorized the recipe! My 3 year old knows the veggies that we add but let's be real; he is good but not that good yet ha-ha!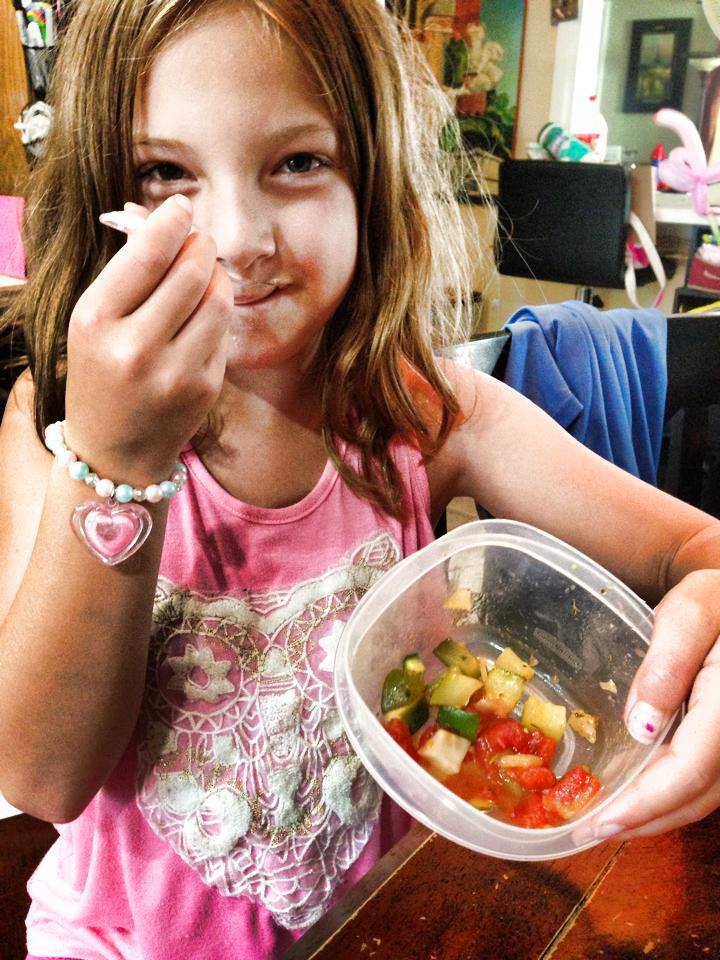 We love this dish because it is so simple and versatile, you can make it for dinner and use the leftovers to create so many different dishes. Add rice and make stuffed peppers, add stock and meat to have instant soup, or rice, chicken and spicy sausage for gumbo. Blend and chill for gazpacho, or use as a topping for bruschetta. Add tomato sauce and top pasta! Just so many things you can do with this one base dish!
Cooking is really easy and is really what you make of it- I really want you to experiment and play with your food- get to know your spices and get the kids involved. You will be glad you did and maybe even surprise yourself by liking something new! My daughter swore she hated zucchini until she made this recipe herself and now she can't get enough of it!
When I make mine I also add Kohlrabi- why because it adds a great crunch, it tastes like broccoli, and it is German! I grew up peeling it and eating it raw right out of the garden. My kids are addicted to it, grill it, sauté it, eat it like an apple or cut it and add to salad. It is such a great little addition to so many dishes.
Feel free to post your pictures on my fb page and let us know what you made!
So what is Ratatouille, well it is a traditional French Provençal stewed vegetable dish, originating in Nice. The full name of the dish is ratatouille niçoise. Some feel you should cook all the veggies separately so that they hold their taste. Often eggplant is used in this dish, however that is all in how you choose to play with your food.
Here is my Recipe:
RATATOUILLE
1 sm sweet onion chopped
2 C. zucchini chopped
1 C. Crimini Mushrooms chopped
1 C. Grape tomato cut in half
½ C. Fresh Green beans
1 clove garlic crushed (or 1 tsp Garlic powder)
1 tsp fresh cracked pepper
1 tsp salt
1 TBSP olive oil
In large skillet put olive oil and onion, let cook to soften about 5 minutes add the rest of the ingredients and cook about 20 min until all the veggies have time to melt together. You can add a pat of butter for some added flavor and hot pepper flakes to have a little kick!
My Daughters Dish!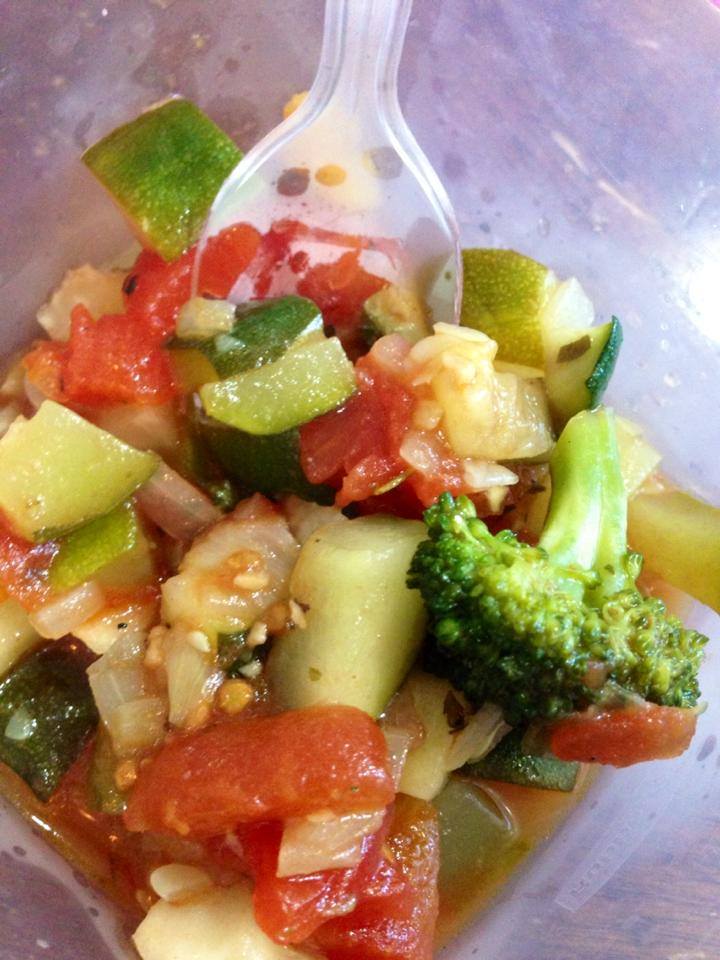 Categories: All Recipes, Soups, Salad, Sides
/