Shopping Cart
Your Cart is Empty
There was an error with PayPal
Click here to try again
Thank you for your business!
You should be receiving an order confirmation from Paypal shortly.
Exit Shopping Cart
Where we never compromise on taste or quality!
Check us out for spices, gift baskets, cookbooks and more!
| | |
| --- | --- |
| Posted on August 31, 2014 at 9:55 PM | |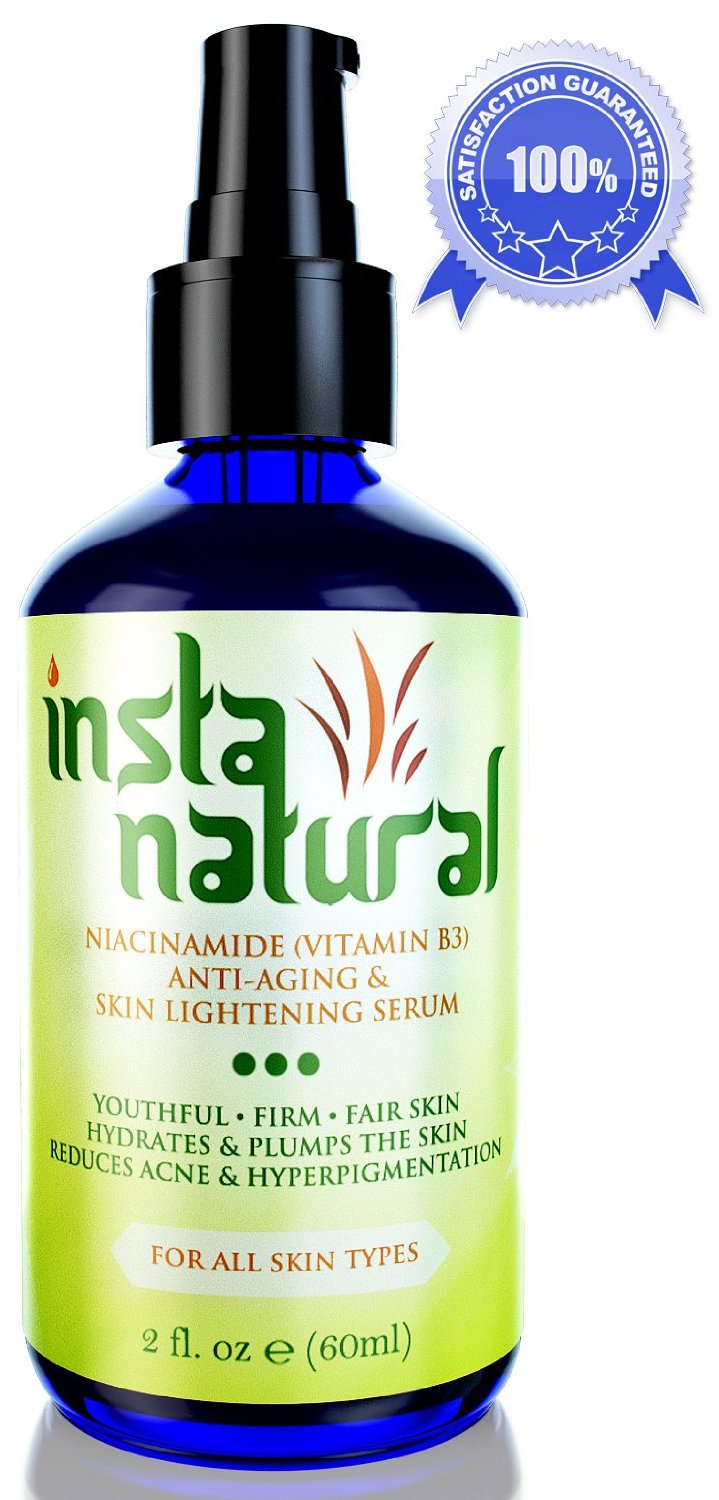 What I loved was how this helps even the skin texture, makes it smoother, and reduces redness in the skin. It is light and delicate. I feel good just using it as I have used many creams before for instant vitamin absorbs ion. Once all of my testing came back for my Gluten Intolerance my vitamin levels were so low and my thyroid was a mess. So using creams was a quicker way to force some vitamins into my skin and hey why not reap the benefits! While using my InstaNatural B3 serum, I really noticed my skin tone looking much move even.
I have noticed a substantial decrease in blemishes popping up the last few weeks, and the ones that have have seemed to disappear more quickly and have not gotten as big and ugly, or super red. YEAH plus!
I used this serum both day and night, and in the morning would use it alone as a moisturizer, and it seemed to keep my skin perfectly hydrated. I love that this serum actually feels more like a cream. It goes on nice and even and right away makes my skin feel smoother and softer, as well a bit plumper too.
I've absolutely loved using my InstaNatural Vitamin B3 serum and am so excited to see future results I can get from using regularly, for longer! The only part I found strange is now my skin seems oilier than it ever has. Which for the summertime I guess is ok- means maybe the winter I won't have dry skin…
This moisturizer is light weight and if I'm describing the feeling right, it makes your skin feel as if it's breathing after you apply it.
It makes my skin feel soft and it doesn't clog my pores. Okay first of all I know that I'm not supposed to squeeze pimples in the first place, BUT, second of all I think that using this product helped to heal it instantaneously when I did, and I also will credit it for preventing any more pimples from occurring at that same time
Niacinamide is a form of vitamin B3 that forms when the body absorbs more niacin than it actually needs. This chemical can be found in many different kinds of foods including green vegetables, beans, whole wheat, barley, fish, eggs, and meat. Niacinamide is also a common ingredient in many oral vitamins. It is often used in place of niacin because both are essentially the same nutrient, but niacinamide is believed to have fewer side effects. Doctors recommend taking a vitamin containing niacinamide because if you were to try to get the proper amount of niacin in your diet through the food you ate, you would end up being deficient in other vitamins.
Niacin and niacinamide are important nutrients to your body. They are both soluble in water, which means that your body will simply get rid of the excess through urine, and will not store it. This means that in order for you to be healthy, you need a constant supply of niacinamide or its sister compound. Niacin is important to the human body for many reasons. First, it protects your heart by reducing the amount of bad cholesterol (LDL) in your body. It also prevents the collection of plaque in the arteries of the heart. Your body uses this chemical compound to process carbohydrates into energy or into fats, and is responsible for maintaining proper blood sugar levels. Niacin is also believed to help trigger your body to form new DNA. Your digestive system, brain, and nervous system would not be able to function without sufficient amounts of this compound.
Youthful // Firm // Fair Skin
InstaNatural Niacinamide (Vitamin B3) serum is well tolerated by all skin types!
• Can be used on normal, dry, oily and sensitive skin.
• Lightweight formula that gets absorbed quickly.
• Achieve a youthful appearance.
• Gain clear, smoother and brighter skin.
Niacinamide / Vitamin B3 Cream Moisturizer has many benefits:
1) Great for moisturizing the skin naturally
2) Has acne fighting ingredients
3) Skin lightening benefits
4) Firms & Plumps the skin
5) Helpful for Hyperpigmentation
I received one or more of the products mentioned above for free using Tomoson.com. Regardless, I only recommend products or services I use personally and believe will be good for my readers.

Categories: Reviews, Supplements
/