Shopping Cart
Your Cart is Empty
There was an error with PayPal
Click here to try again
Thank you for your business!
You should be receiving an order confirmation from Paypal shortly.
Exit Shopping Cart
Where we never compromise on taste or quality!
Check us out for spices, gift baskets, cookbooks and more!
| | |
| --- | --- |
| Posted on December 24, 2014 at 3:45 PM | |
PAN BY OZERI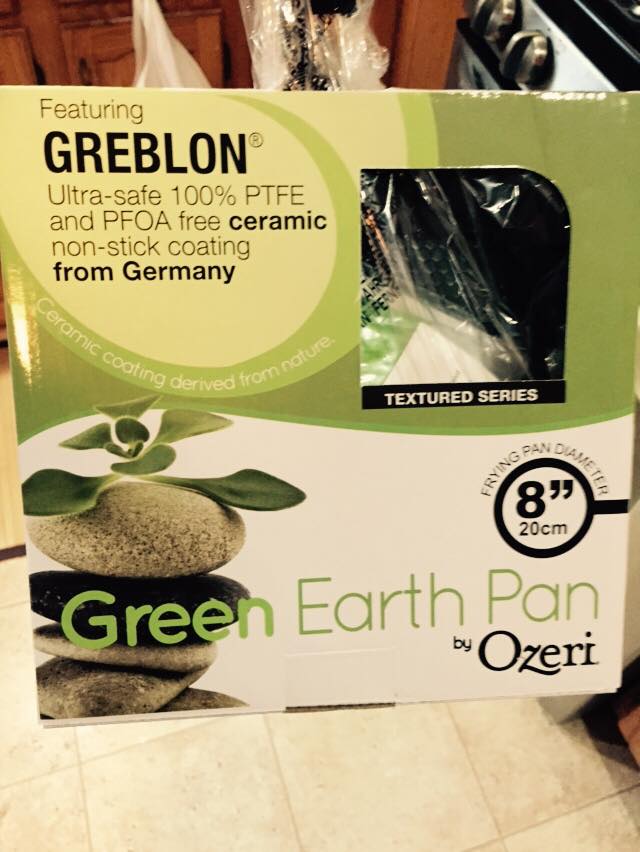 I really can't say enough about this pan. Honestly I test pans all the time. I even got those Todd English Green pans with a lifetime warranty.. ya those do not do what they promise for more than a month. Very disapointing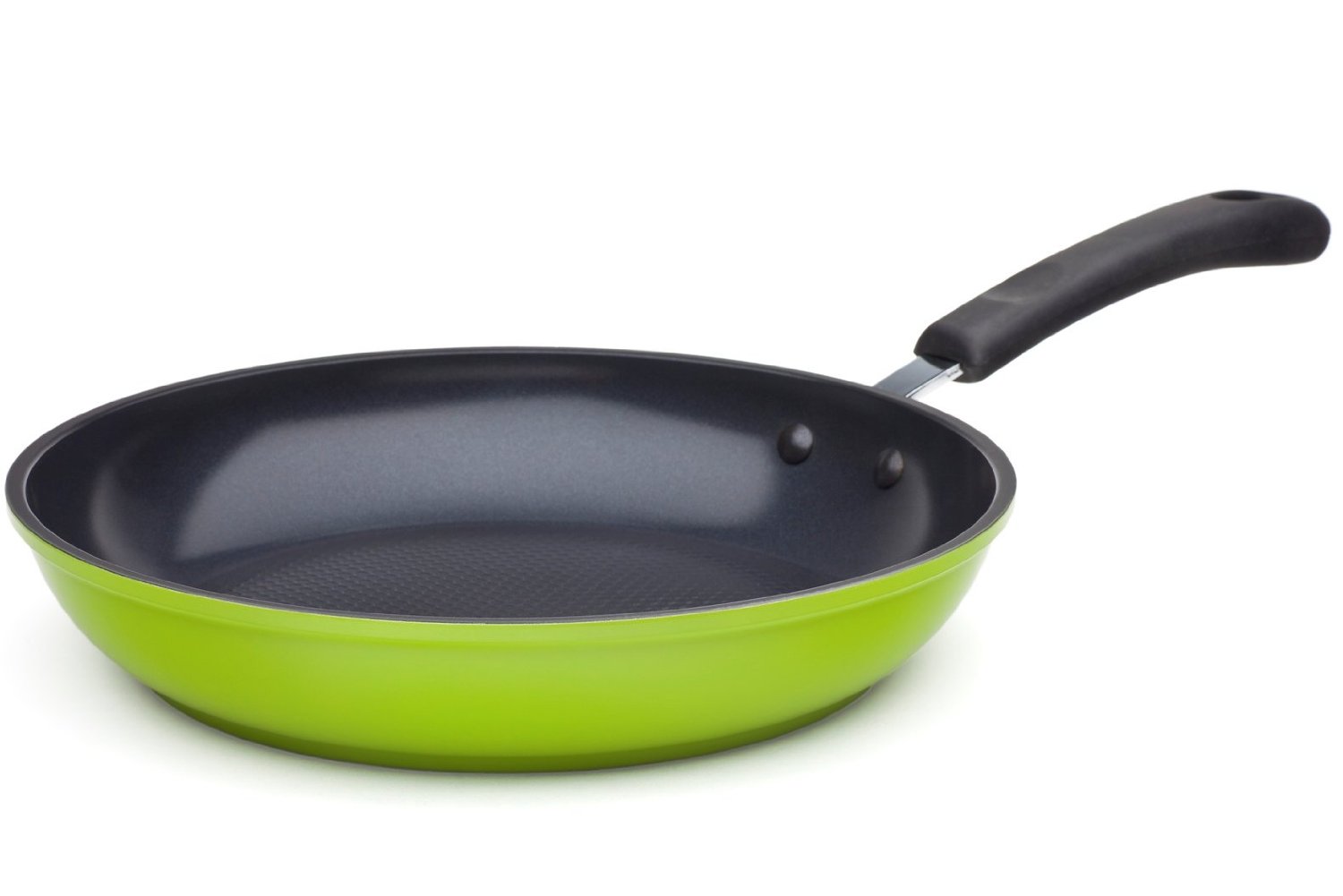 I have always loved testing pans and am always searching for a non stick that can handle high temperatures. Most people don't know that just using your stove on a regular medium heat can be too hot for most non stick pans and they in fact emit a toxin into your food. This doesn't make me happy as I am sure it would not you either. So I opt for stainless, ceramic or cast iron, but sometimes they are not what I need at the time. Gladly I found this.
ZP1-20 8" Green Earth Frying Pan by Ozeri is awesome. I have used it almost every morning for a month for various things. From the perfect non stick eggs to melting
cheese directly in the pan. AND IT DIDN'T STICK!!! I was truly amazed!.
This is my trying to burn the cheese! Do yourself a favor and try this pan- you won't regret it!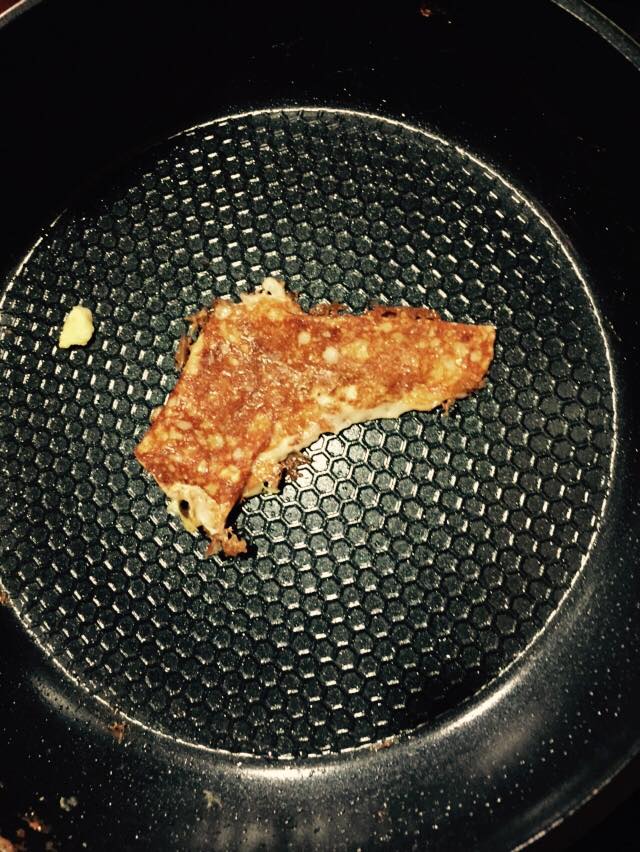 I made a great video trying to burn some parmesan cheese- but it toasted nicely. The eggs don't stick at all .. check them out here: https://www.facebook.com/apinchofgerman/videos
Here is some more detailed information about this product and why it is so great, keeping in mine that this is a Pinch of German and this pan in of course made utilizing GREBLON is an ultra-safe ceramic coating from Germany, the Green Earth Pan by Ozeri is one of the world's first frying pans to achieve non-stick perfection while remaining absolutely free of PTFE, PFOA and other harmful chemicals. Conventional cookware and other ceramic cookware brands achieve their non-stick performance through a coating of PTFE (PolyTetraFluoroEthylene), a synthetic substance that has waxy properties.
At very high temperatures, PTFE begins to decompose and release fumes which are documented to be lethal to birds and small pets,
and which can be harmful to humans.
In addition, traditional pans incorporating PTFE are often manufactured with the aid of PFOA (PerFluoroOctanoic Acid), which the EPA has classified as a 'persistent pollutant of the environment'.
With the Green Earth Pan's GREBLON ceramic from Germany, even under I have high temperatures, no harmful toxic fumes are ever released into the environment. This is because the Green Earth Pan utilizes a 100% ceramic coating inspired by nature - not a laboratory.
The Green Earth Pan's ceramic coating is completely free of PTFE and PFOA, and far more durable and scratch-resistant than other non-stick surfaces.
With better non-stick properties, the Green Earth Pan allows you to saute, fry, bake, boil and braise with as little as half the amount of oil normally used, and cleaning is a breeze.
he Green Earth Pan by Ozeri is made of the highest quality die-cast aluminum that allows for even cooking and fantastic browning without hot spots. It boasts a magnetized bottom for rapid heat transfer on induction stoves, and a heat resistant silicone coated handle. This version of the Green Earth Pan features a textured ceramic cooking surface. The elevations of the textured cooking surface create air pockets which distribute heat underneath food to enhance cooking performance. Your satisfaction is guaranteed. GREBLON ceramic made by Weilburger GmbH, Germany. Final assembly in China.
Categories: Reviews
/