Shopping Cart
Your Cart is Empty
There was an error with PayPal
Click here to try again
Thank you for your business!
You should be receiving an order confirmation from Paypal shortly.
Exit Shopping Cart
Where we never compromise on taste or quality!
Check us out for spices, gift baskets, cookbooks and more!
| | |
| --- | --- |
| Posted on December 24, 2014 at 4:15 PM | |
NEVER BREAK A GLASS AGAIN!
Ever had that party where all your crystal ends up smashed and shattered on the floor.. ya me too!
I am not sure how this happens to me but nonetheless it does no nowadays I use shhh ... plastic wine glasses. It is not that I can't trust my guests that I love so dearly but lets face it we all have the clutsy gene and if you don't it is apparently contageous in my house. And on top of that ... children ... dare I say they have also shattered a few in their day. SIGH>
Look at this! Perfect isn't it!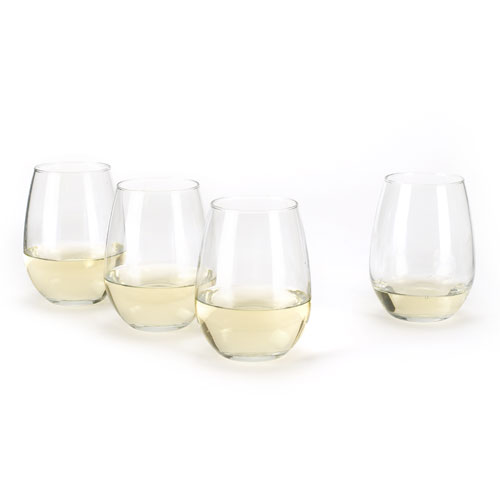 Now I know what you are thinking WINE IN PLASTIC YUCK... I am here to tell you other than the occasional musical off the rim of the crystal, you can not tell these are plastic. No it doesn't change the flavor of the wine but yes even better it saves your floor and your glasses!
I have been using these for quite sometime, apparently we like wine, or parties... hell we like both! What I don't like is the clean up and the water spots and the rug spots. These are great and stain free!
Check out the specs then hop on Amazon and get yourself some!
NEVER BREAK A GLASS AGAIN! With our drama-free glasses you can entertain in style, without the worries. Our glasses are known for their brilliant clarity—such clarity that makes them easily mistaken as crystal. Unlike crystal, however, these glasses won't crack or break, which makes them ideal for entertaining anywhere, anytime. These shatterproof 16oz glasses allow you to enjoy your wine (or any drink) indoors or outdoors (think pool, patio, boat, campground, RV, etc)!
Besides our durability, what else makes us better than our plastic competitors? For starters, we use USA-made Tritan plastic, which is 100% BPA-free/EA-free and FDA-approved. We don't believe that you should have to be worrying about yucky chemicals leaching into your drinks. We don't have tolerance for that junk—and we don't think you should, either.
We've also paid special attention to our rim—because there is nothing worse than a plastic cup rim that's rough and nips at your lips. Who needs that? We've managed to make extra-smooth rims while keeping our glasses ultra-thin—quite a feat!
Lastly, our glasses are actually dishwasher safe!! Avoid being stuck at the sink after a dinner party washing by hand—just throw the glasses in the dishwasher on a non-heated setting, and head to bed!
To put it simply? We're your best no-break, no-fear, crystal-clear, chemical-free, lip-saver, dishwasher-safe, party-on choice! 100% Satisfaction Guaranteed.
Categories: None
/