Shopping Cart
Your Cart is Empty
There was an error with PayPal
Click here to try again
Thank you for your business!
You should be receiving an order confirmation from Paypal shortly.
Exit Shopping Cart
Where we never compromise on taste or quality!
Check us out for spices, gift baskets, cookbooks and more!
| | |
| --- | --- |
| Posted on April 19, 2015 at 10:25 PM | |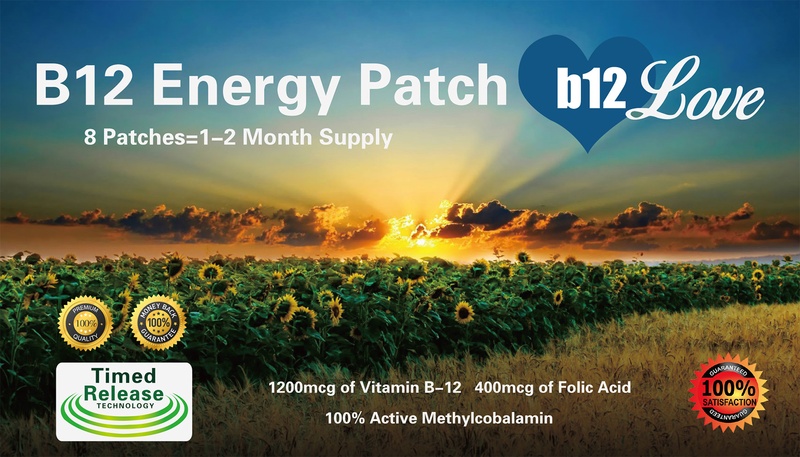 Are you getting enough vitamin B12? Have you ever been tested? Many people don't, and that deficiency can cause problems.
Vitamin B12 does a lot of things for your body. It helps make your DNA and your red blood cells, for examples.
You can get vitamin B12 from your diet, or from supplements. Exactly how much you need depends on your age. If you have other healh
issues your absorbtion of Vitamin B could be non existant.
As noted on http://www.webmd.com/food-recipes/guide/vitamin-b12-deficiency-symptoms-causes
Causes of Vitamin B12 Deficiency
Vitamin B12 deficiency can happen if you have certain conditions, such as:
Atrophic gastritis, in which your stomach lining has thinned
Pernicious anemia, which makes it hard for your body to absorb vitamin B12
Surgery that removed part of your stomach or small intestine, including weight loss surgery
Conditions affecting the small intestine, such as Crohn's disease, celiac disease, bacterial growth, or a parasite
Heavy drinking
Immune system disorders, such as Graves' disease or lupus
Long-term use of acid-reducing drugs
You can also get vitamin B12 deficiency if you're a vegan (meaning you don't eat any animal products, including meat, milk, cheese, and eggs) or a vegetarian who doesn't eat enough eggs or dairy products to meet your vitamin B12 needs.
Babies born to mothers who are vegetarians may also not get enough vitamin B12.
Symptoms of Vitamin B12 Deficiency
A deficiency of vitamin B12 can lead to vitamin B12 deficiency anemia. A mild deficiency may cause only mild, if any, symptoms. But if untreated, it may cause symptoms such as:
Weakness, tiredness, or light-headedness
Rapid heartbeat and breathing
Pale skin
Sore tongue
Easy bruising or bleeding, including bleeding gums
Stomach upset and weight loss
Diarrhea or constipation
For me, I had an undiagnosted hashimoto Hypothyroid and Gluten allergy- which includes all wheat. I couldn't fight any illness
and was always tired. Luckily I found a wonderful Dr. who immediately knew what the issue was and cut me off all wheat and grains and gluten.
Was I bummed yes absolutely but I wanted to find out how to feel better! She also tested my vitamin B level and found that it was severaly low.
So she began me on shots as well as daily supplements.
UMM I hate to take pills all the time. So imagine my surprise to be able to test this product just to tell you what I think WOW win win.
At first I didn't notice any change other than I didn't fall asleep one afternoon. Clearly one day is not a good test, so I continued
to put the patch on and see how it went. Well each day I felt better, felt less tired, and accomplished so muh more.
I realized hey this is working, I am just so busy doing stuff I didn't pay any attention. One thing I'd like to test proof is a blood test
but I don't have one scheduled anytime soon.
So simple and easy to use- these are a must try!
Find them here on amazon! http://www.amazon.com/dp/B00THGX8AW/ref=sr_ph?ie=UTF8&qid=1429494353&sr=1&keywords=b12+energy+patch
If you think you have symptoms of vitamin B12 deficiency, you can ask your doctor for a blood test to check on that.
Categories: Reviews, Supplements
/